Mysterious song has been in the works for quite some time now.
I believe news of the creation of this title was leaked in 2005. The only other game that took this long in development was the most recent Duke Nukem title, and that didn't turn out all that great.
I'm still of the outlook that this is a momentous occasion, and Mysterious Song will be a fantastic game.
I was one of the first 100 people to pre-purchase this game last year.
Development and final bug reports have concluded.
Now we are waiting for the packaging company to finish pressing the titles so FU can ship them out!
So what should we expect?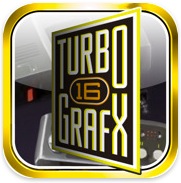 There are teaser videos and game demos available, but I'm still holding out.
I don't want to spoil this at all.
I understand this title might only be a 6~10 hour RPG, and that is fine.
I just want to experience the complete game from beginning to end the way it was intended .
I almost feel like this is waiting in line for Star Wars in theaters.
This is the biggest game to be released to the public for our beloved Turbo since 1994!
Not to take anything away from the releases of Mindrek and Ark's Insanity, but this is like comparing apples to oranges.
Insanity and Implode have strategy and game play that can last for years while MS has a storyline and depth that will be a complete role playing adventure, something I've been dying to see for years!
Could the game disappoint?
Sure, anything is possible.
I just don't think it's very likely, at least not for me.
Hell, I've been playing RPG's on Turbo that I can barely understand just to try more games than were available in the US.
Looking at what is planned with Ark making new hucards, and Frozen Utopia and Aetherbyte's upcoming new turbo games.
I really think that Mysterious Song will open the flood gates and we could be experience a rebirth of our beloved turbo grafx!